Sunrise Park Road
Road to Sunrise Ampitheater
The Road to Sunrise Ampitheatre is extremely twisty and challenging. The paving also leaves a lot of be desired with large frost heaves and sunken sections of pavement. Be quite careful when riding this road due to these concerns and the astonishingly heavy tourist traffic in the afternoons.
However, where the paving is smooth, you'll find a technically-challenging road with several sharp switchbacks and lovely tight curves. The curves are fairly well-planned, but the road has been sorrowfully neglected recently, and doesn't appear to get much in the way of preventive maintenance.
The Road up to Sunrise Ampitheater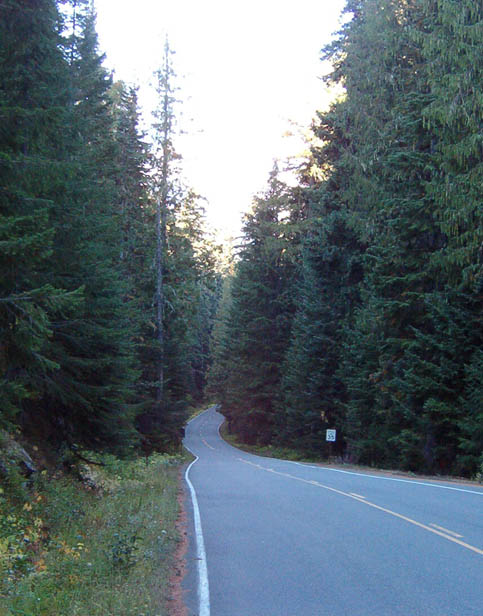 Do be careful of the turns, as there are rather large drop-offs and no shoulder or guide rails in much of the area.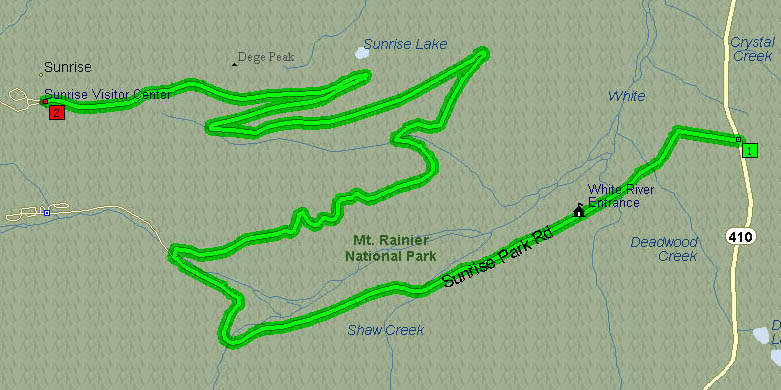 Above: A Map of Sunrise Park Road
Below: A General Map of Mount Rainier National Park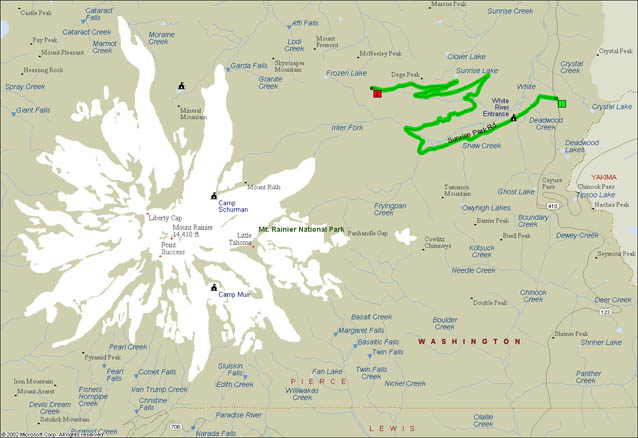 Additional Photos from my August 2008 trip up to the Sunrise Visitor Center: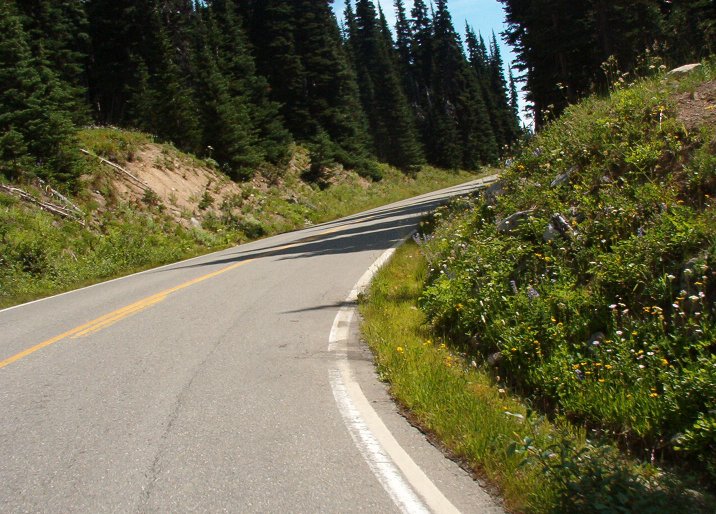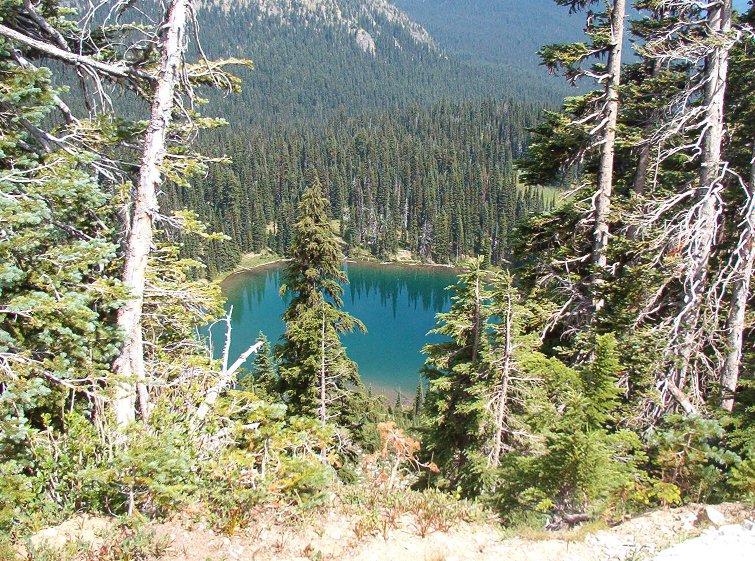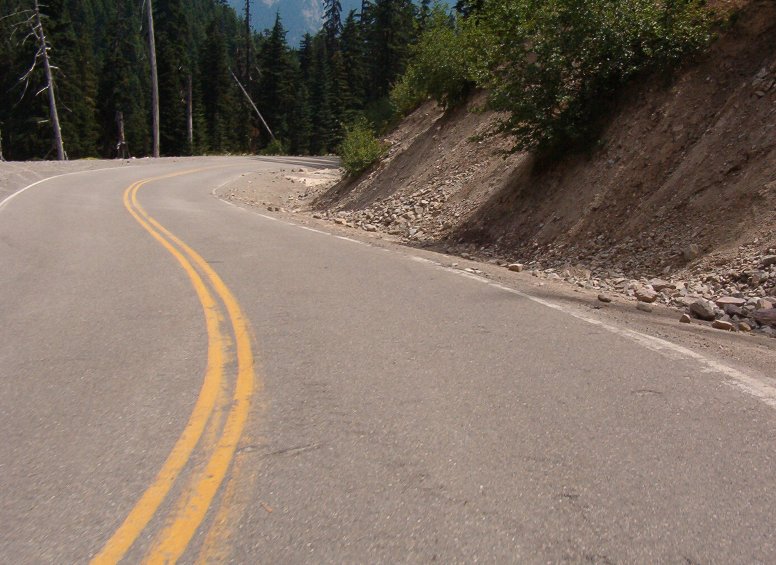 Google Map: