An interesting side road will take you up into the small town of Mineral. It's a far more twisty road than SR7 with very short sightlines.
The north end of the road is particularly aggressive with the road making a nearly continuous climb up the north face of the ridge the village of Mineral it sited on. The pavement isn't in terrible shape, but it's apparent that large recreational vehicles and trailers frequently go up this road.
The south turnoff is about 13 miles north of US 12, and the north turnoff is less than a mile south of the River Crossing at Elbe. If memory serves, there's a neat abandoned power station by that turn-off.
Towns: Elbe (nearby), Mineral, Carlson (abandoned)
Length: 5 miles
County: Lewis
Overview Map: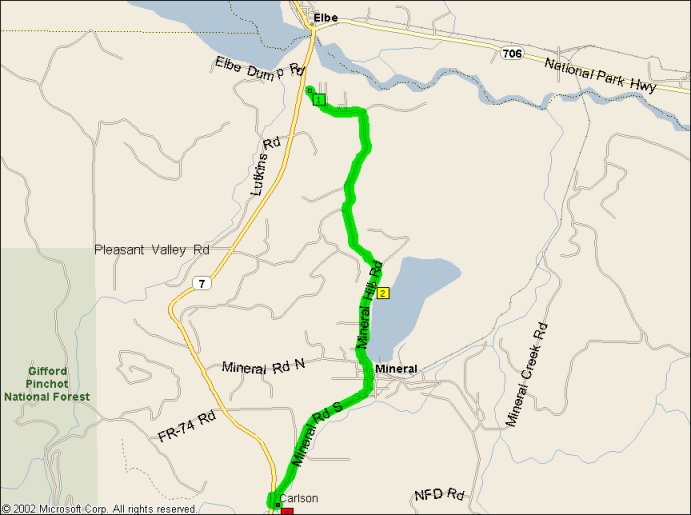 Google Map: