Canyon Road is a wonderful ride, and a refreshing alternative to the four-lane high-passing-speed slab of Interstate 82. most of the curves are semi-sweepers that do not require much deceleration prior to entry, although some of the sharper curves are quite dramatic.
A hazy Mount Adams off to the south-east as you ease your way swayingly down towards Selah.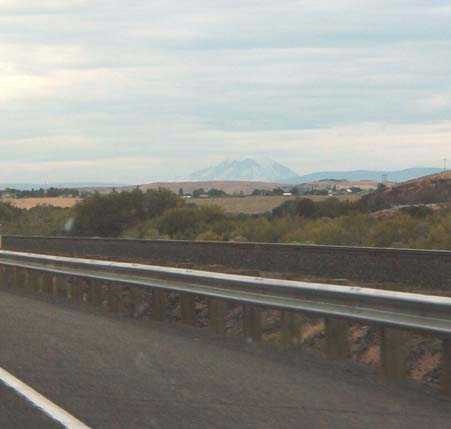 The road follows the Yakima River between (just north of) Selah and Ellensburg. Numerous raft and watercraft launching ramps are sited along the highway affording access to the river. As the road necessarily follows the river, it winds in between the ends of the various ridges and does not gain any significant elevation.
Ourselves and two trailing bikers slicing down the southern reaches of Canyon Road.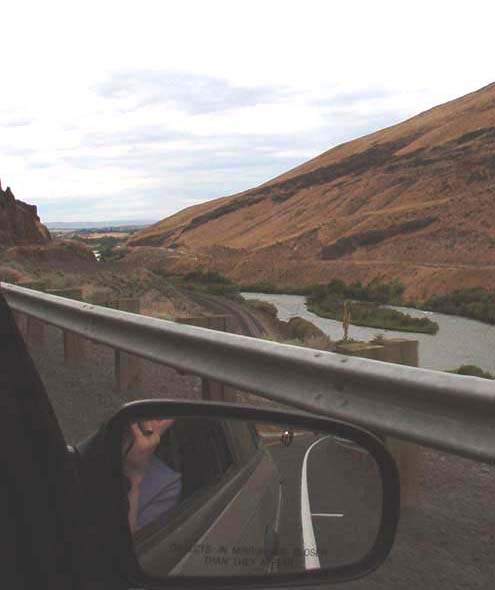 The main road itself has asphalt paving of fairly decent quality, and is clearly a favorite for area automotive enthusiasts as evidenced by the 'Canyon Safety Corridor' designation and the proliferation of Washington State Police on patrol or sitting along the road. The curves are well-marked and generally maintain a steady radius, quite luxurious for a rider from Western Washington. There are solid steel guide-rails around most of the corners as well, much better than the steel post and cable 'cheese graters' I expected to find. If traveling south, I would recommend approaching this road via Interstate 82 and the Thrall Road exit just south of the I90/I82 Ellensburg interchange. The segment between Thrall Road and Ellensburg has had horrendous patchy concrete paving creating a vicious wash-board experience. (See comment below) It truly felt as if my fillings were coming loose. The road has been re-surfaced south of Thrall Road, and the contrast is so total and complete that I would believe the roadbed might have been rebuilt in its entirety.
The pavement was much worse before the DOT repaving job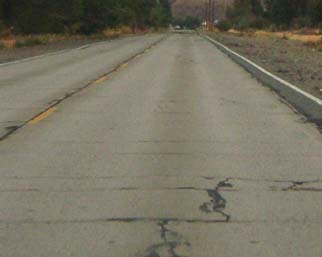 Other than being burned out by a nasty brushfire earlier in the week, this road is a slice of cycling heaven.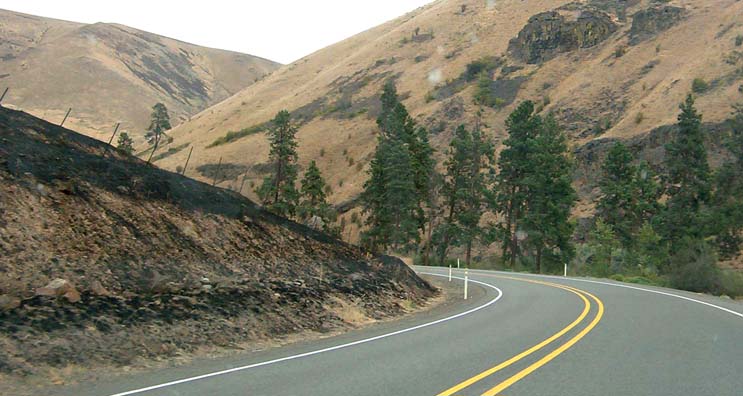 Several of the ridges we passed had recently experienced brush-fires. Trees simply do not grow here, and the hillsides were completely blackened from the flames, as if even the rocks themselves had burned. Unfortunately these fires do not seem to be naturally-induced or even accidental, as many people I spoke with in Yakima mentioned arson and negligence as prime causes of most of these conflagrations.
Yes, things DO grow here. Albeit with a huge amount of irrigation.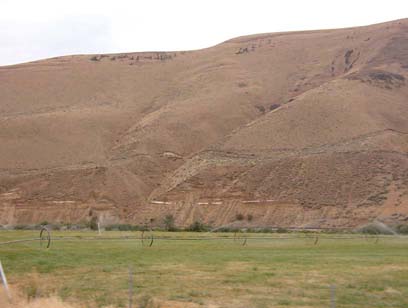 Related research to this road shows that the current alignment of SR821 runs from the I-82/US97 exit near Selah north along Canyon Road to Thrall Road, turning east on Thrall to it's terminus at I-82/US97. Many folks are aware that US 97 used to run along Canyon Road, the curves and road design just has that certain 1950's feel to it that I've written and spoken of before. While far and away most drivers take I-82 to Yakima, I found that SR821 was only a few minutes shorter from the I-90 to the terminus exit near Selah, being 40 minutes instead of 31 minutes. I highly recommend that you give this road a try.
Roadside Monument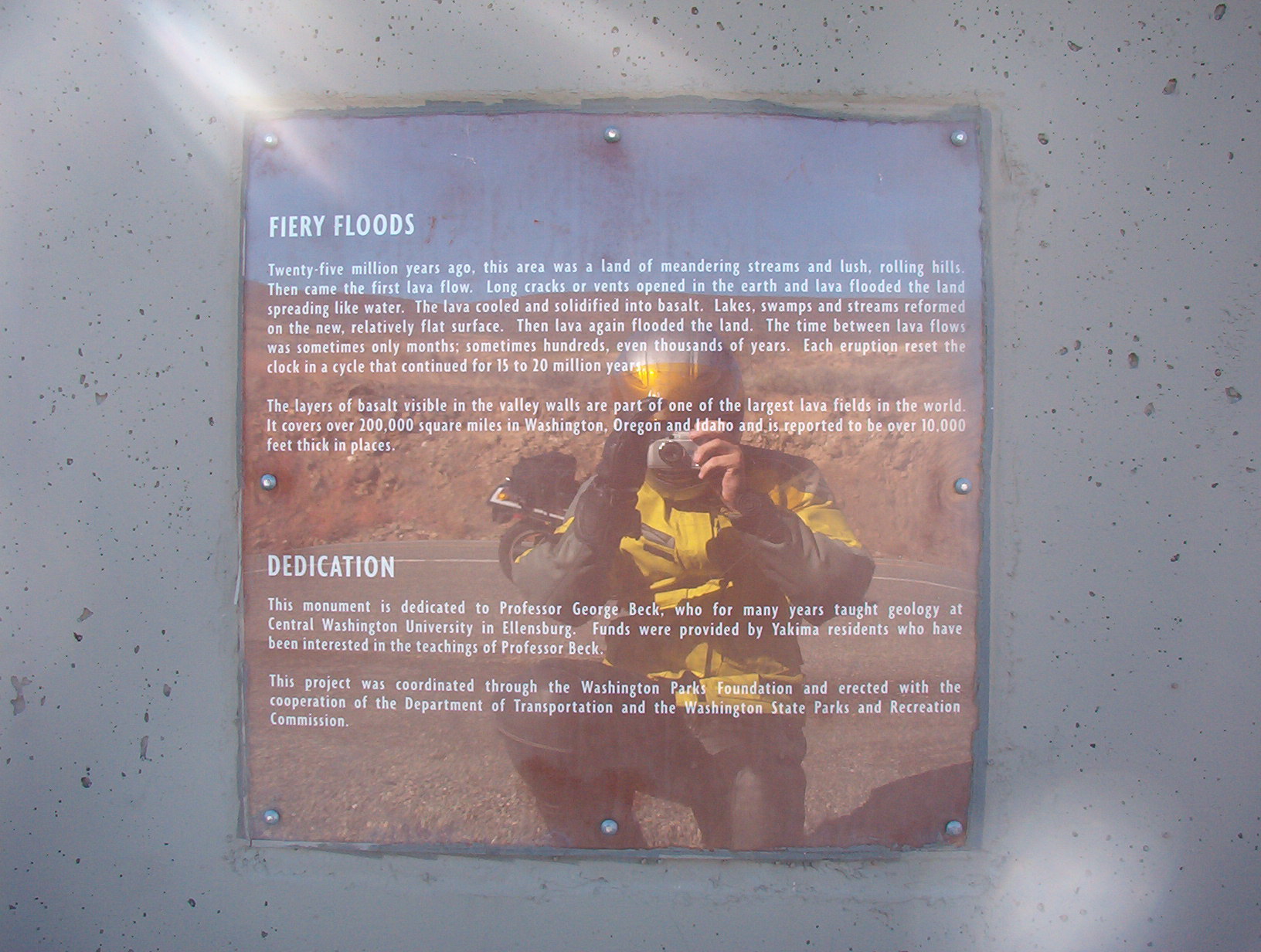 In closing, please do be careful while riding this road and others of its kind. They are loads of fun to rip through, but the recreation boaters are clearly not focusing on driving or even more than marginally aware that their trailers are wider than they are. They're certainly not thinking about oncoming motorcycles as they make that left hand turn.
Overview Map for Canyon Road: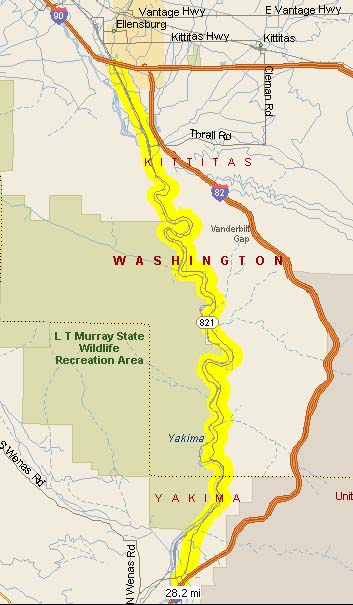 Google Map: