Washington State Route 20, the North Cascades Highway, is the northern-most route across the Washington section of the Cascade Range. The first path to be surveyed, it was last to be completed and the most difficult.
Containing several sections of wonderful curves, SR 20 ascends the western foothills of the Cascades to Rainy Pass via the Skagit River, Ross Lake, and Ruby and Granite Creeks. The road winds and curves most delightfully across the width of the Cascades into Omak where SR20 multi-plexes with US97.
A fairly typical sweeper on Route 20.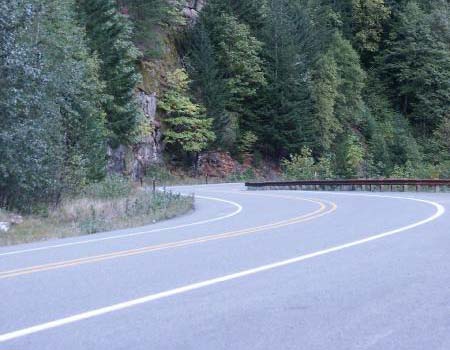 Near the town of Concrete, SR20 passes within a few miles of Mt. Baker, and Lake Shannon is immediately to the north. Throughout most of its length, SR20 passes through the Mount Baker-Snoqualmie National Forest and lands held by various other conservatory agencies.
A view towards the Northern Cascades from a wide sweeper west of Winthrop.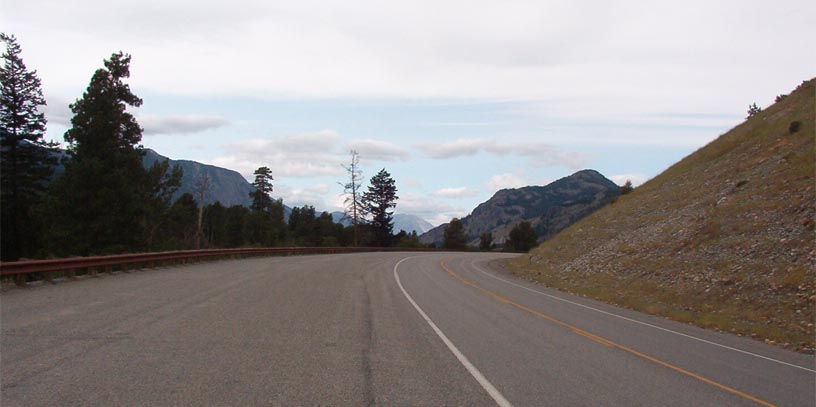 Between Twisp and Washington Pass, SR20 follows the floor of the Methow Valley and the Okanogan National Forest. The area abounds with campgrounds, small lakes, hunting, swimming, even a golf course south-east of Winthrop. While you may not be able to partake in the use of the area's many boat ramps, they might be good for those looking for a full-feature weekend with an RV, boat, and some dual-sport bikes.
A very steep roadside rock formation at the east end of Route 20 near Diablo. Courtesy of Ted Timmons.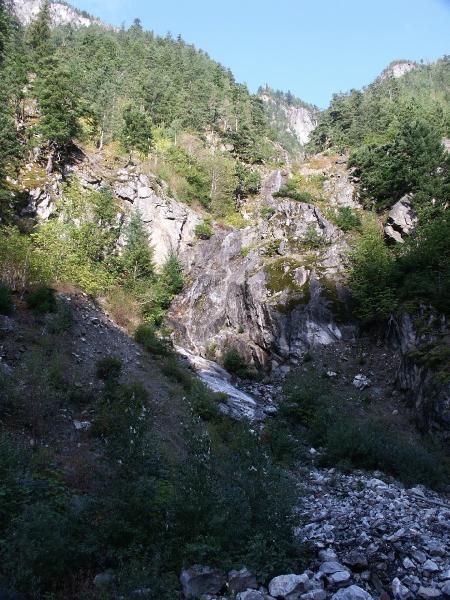 Indeed, many of my friends and acquaintances who hail from this area seem to spend as much if not more of their two-wheeled recreation time on the area's hundreds of miles of Forest Service roads.
Washington State Route 20 Overview Map, Burlington to Okanogan:


Google Map: (Google Routing doesn't work in the winter when the road is closed)