Washington State Route 504 is the primary route into the St. Helens National Volcanic Monument. A very nice, smooth road that is made up almost entirely of wide sweepers and bridges leaping across various canyons. As there's no industry inside the National Monument, there's little tractor-trailer traffic to worry about or break up the pavement.
While there are few trucks, you will need to keep an eye out for tour buses from mid-morning on towards dinner. The buses rather predictably labor up the steeply-inclined roads, and have an irritating habit of popping up in blind downhill corners. The tourists are of course there to see the volcano and stop occasionally at the handful of businesses, viewpoints, and visitor centers along the 50 mile route.
I wrote the following back in 2004:
Within a dozen miles of leaving Interstate 5, you can see the desolation from the 1980 blast. What was once an extremely thick evergreen forest had been leveled completely, and has only started sprouting saplings in the past 5-10 years. Closer to the crater, with the thicker ashfall, there's still few trees and very few bushes which leaves a strikingly dry lunar impression on the visitors of Johnston Ridge Observatory.
Well, like I said about FS25, it's not really like that so much anymore. The trees are much more apparent nowadays at the further edge of the blast zone, and even right up on Johnston Ridge there's a few trees starting to come up through the alpine meadow plants, as can be seen below. (Photo by Colin Faulkingham)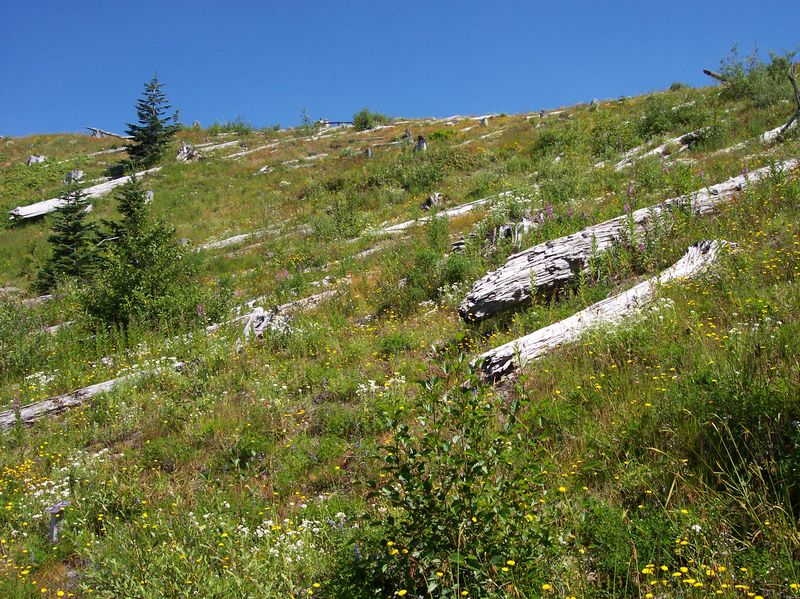 Towns: Toutle, Kid Valley, Silver Lake, Castle Rock, St. Helens
Length: 51 miles (102 miles round trip)
County: Skamania (WA)
Overview Map: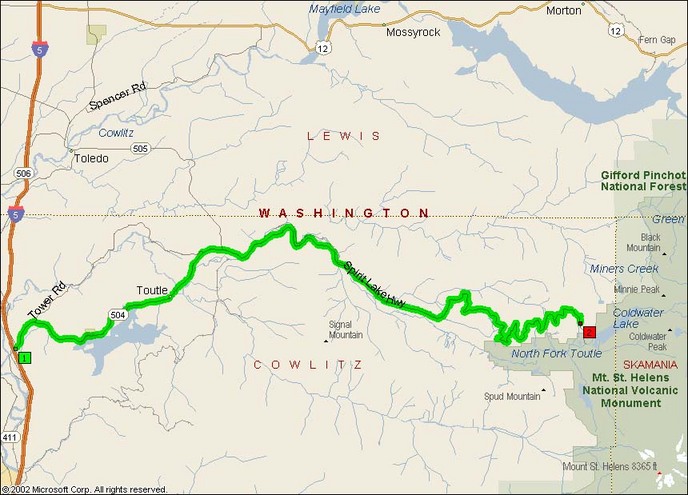 Google Map: