Now, don't act all surprised that I've posted yet another old highway alignment. This one however is rather nice and much twistier than the parallel Interstate 90 a few miles to the south.
This one is quite a bit of fun, actually. It winds along the valleys that lead down to the Columbia River and passes some rock quarries and a large windmill installation on the north side of the road.
There's lot of fun to be had on this expanse of lightly-traveled chipseal, but apparently there's been a number of accidents as well. Some WSDOT pages I've seen indicate that this road has been designated a "Safety Corridor" so it would be wise to keep your speed down to a reasonable level and keep an eye out for other traffic in addition to one's usual vigilance for law enforcement.
Columbia River Photos, near Vantage:
Photo by Jami Dwyer (CC: AT)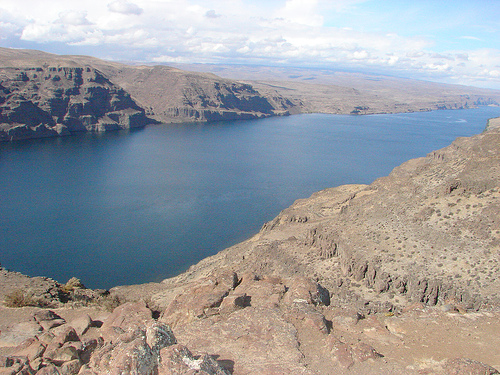 Following Photos by Mat McGee (CC: AT)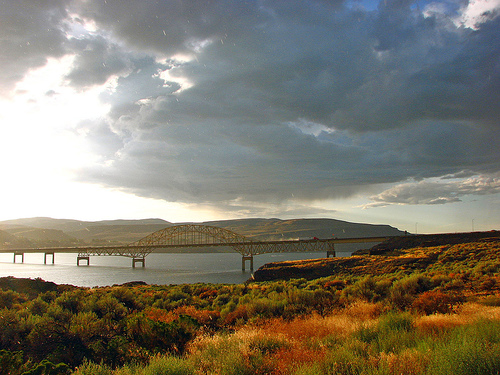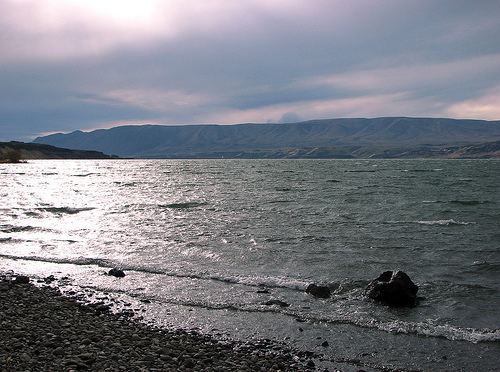 The west end of the route begins just north of the village of Kittitas. Please do drive slow through town as the Kittitas County Sheriff's Department would absolutely love to have you make a donation to the community coffers.
Next: Down through the valleys and into the Ginkgo Petrified Forest State Park. I'm not sure about any petrified trees, but then I usually am so focused on the curves and the road that I forget it's there. The scenery doesn't change much, that's for sure.
Reportedly, there's an ORV riding area up north of Vantage Highway somewhere between Kittitas and Vantage. Much of the time it's less crowded than Reider or Tahuya, and a quicker drive for most Seattle-ites than going to Tahuya.
Vantage Highway drops you off in the hamlet of Vantage. There's quite a bit of services there including two gas stations as the town is just off I-90 and the first gas stop since Othello if you've just come up from State Route 26.
County: Kittitas
Length: 22 miles
Towns: Kittitas, Vantage
Overview Map:

Google Map: