Out along the Oregon Coast, on the tidewater side of US101, the intrepid motorcyclist can find the Cape Arago Highway.
This highly scenic roadway begins at the west end of Newmark Avenue in Charleston, Oregon at Empire Boulevard and follows the edge of Coos Bay out to the South Slough Bridge after which 7 Devils Road branches off and Cape Arago Highway heads out towards the rather famous lighthouse that bears the same name as this roadway.
View from Cape Arago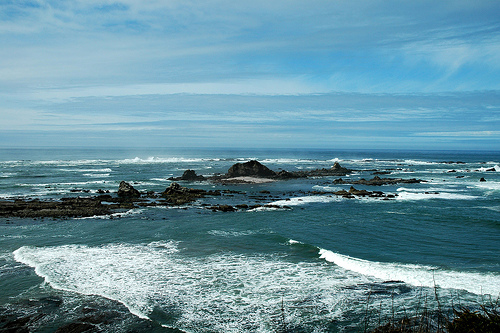 Photo by Clinton Steeds (Creative Commons: Attribution)
If you follow the Cape Arago Highway out past the lighthouse, you'll arrive at the end of the line at a trio of State Parks: Sunset Bay State Park, Shore Acres State Park, and Cape Arago State Park in that order.
This is another one of those roads that attracts tourists, as the lighthouse and the state parks are quite a destination. I haven't ridden this road on a weekend so I can't say for sure, but as always, the weekdays will probably be much less busy.
County: Coos
Length: 11 miles
Towns: Charleston, Barview, Shore Acres
Overview Map: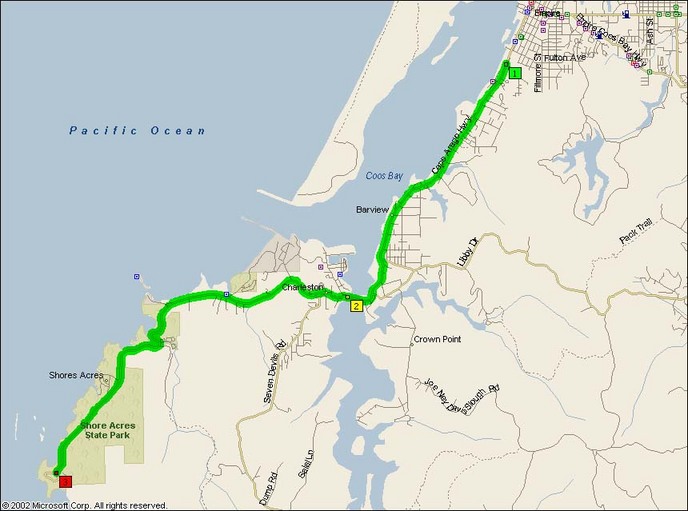 Google Map: