During my recent (August 2007) trip down the Oregon Coast, I gave this road a try.
At this time, I cannot recommend this road for non-dualsport motorcycles. The road surface is extremely rough and consists primarily of patches, some of which are weathered concrete in the midst of this otherwise asphalt/chip-seal roadway. This roadway has many tight and blind curves with driveways that drop directly down into the road with obscuring foliage, making high speeds on this road very imprudent. Also, one must be careful when riding this road, as it has no shoulder to speak off before dropping from pavement directly into fairly deep and/or rocky drainage ditches.
Once Oregon DOT fixes the road surface and perhaps clears some of the tall foliage in the drainage ditches, this road will once again be worth investigation.
Counties: Benton(OR), Lincoln(OR)
Length: 19
Towns: Blodgett, Devitt, Eddyville, Marval, Nashville, Nortons, Summit
Overview Map: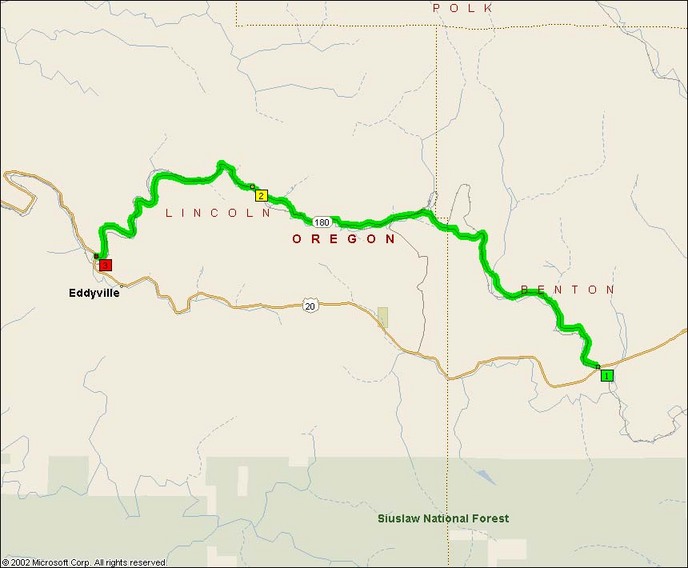 Google Map: