Doing the Coast? Plenty of fuel and don't want to slog through downtown Aberdeen? Have we got a road for you.
SR107 runs right along the Willapa River and gives you a very nice shortcut between US101 and US12. The road is chock full of sweepers and a very reasonable 50mph speed limit. I don't recall any particularly sharp corners on this highway, and I was able to maintain a brisk pace through the length of the highway (except for the washout). The roadway is definitely designed around efficient travel, with the jumbled mass of hills, valleys, and outcroppings, WSDOT wouldn't ever be able to make this highway an arrow-straight freeway.
Of special note is a little roadway located halfway down SR107, namely Blue Slough Road. A very nice road, with tighter curves and a lower 35mph speed limit.
Nasty washout on SR107. Taken from the exit of one of the nicer corners.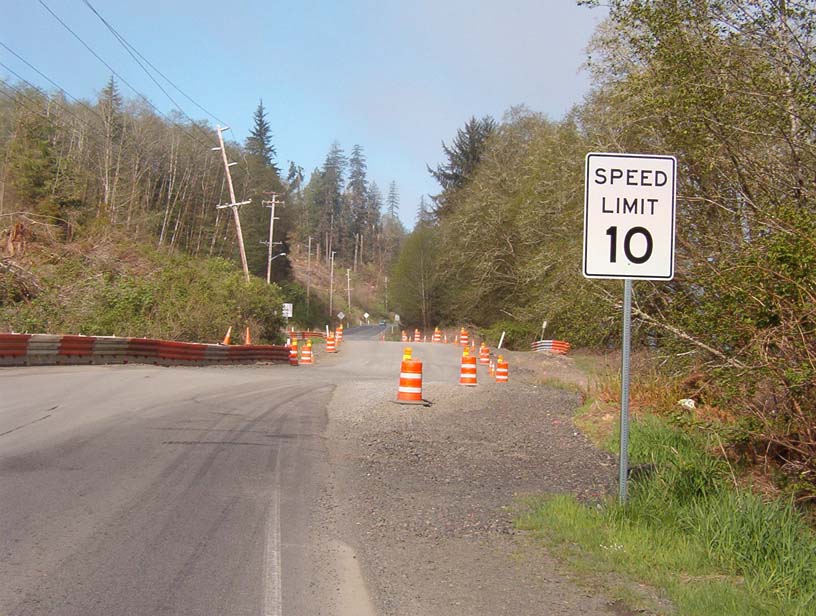 Simply put, SR107 is another one of those sweeperish roads whose scenery is nothing to write home about. What you get out of the deal is a very nice road with lots of curves and no pressing need to stop and take pictures.
Road Name: Washington State Route 107
Counties: Grays Harbor
Length: 8
Towns: Melbourne, Montesano, Preachers Slough, South Montesano
Overview Map: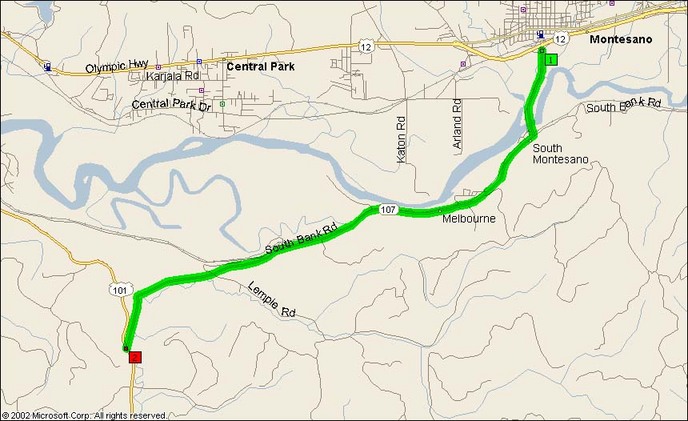 Google Map: