This is a little backroad out of Port Angeles that provides an interesting diversion if you're in town for a few days and already tired of seeing the industrial wasteland on the way out of town on US101.
The road is unusually narrow through here and only about 1-1/2 lanes wide. The curves are of the sweeper-ish nature and very few of them are technical or of tight-radius.
There's not very many scenic vistas along this route as it goes through a river valley, but the scenery within the valley is nice and there's even a winery or two up in the hills.
Just be careful of oncoming traffic. There's been a lot of new housing going up in this area and the locals seem to have a penchant for barrelling through there at speed and driving down the middle of the road.
Road Name: Black Diamond Rd / Little River Rd (Port Angeles)
Counties: Clallam
Length: 8 miles
Towns: Port Angeles
Overview Map: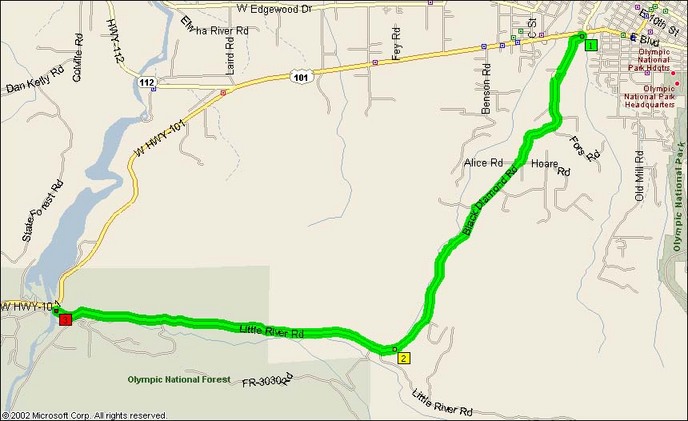 Google Map: