Road Update: As of 2018, The Oregon Department of Transportation has finally opened up the new bypass through the Eddyville area. US20 is now much safer, faster, and straighter. Sadly, this road report may need to be removed soon.
I can't easily recall how many times fellow riders have maligned the US Route highway here in the Pacific Northwest. Too dull, they say. Too slow and no curves, they decry. Try XYZ Road instead of that tired old day. Well, if taken at their word, this (along with the Cascades section of US 20) must be the exception to said 'rule'. I don't think it's really possible to build ANY dull roads right through the heart of the Oregon Coast Range. This one is certainly not it.
I was very pleasantly surprised at the quantity and frequency of 30-40 mph curves on this road. Many rounding the feer of a mountain and diving into and around a riverine horse-shoe bend. Even in truly miserable near-freezing late March weather the curves were technical enough to keep the cagers from crowding me as I tip-toed in to ensure there was no ice mid-corner.
And, yes, there are a number of sections where construction is rather heavy and the road is being straightened out. Enjoy the twisty parts for they're only going to be there for a few more years. I find the construction areas were just frequent enough that I enjoyed the curves even more. Even with the ice cold rain.
Interesting scenery: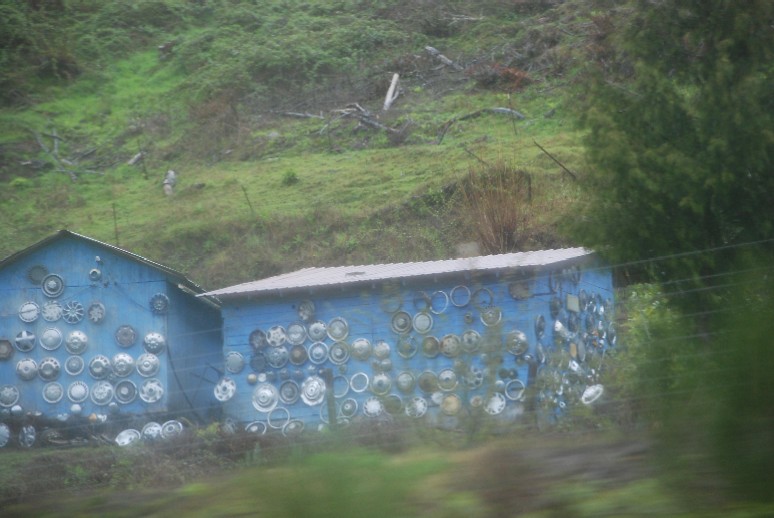 But of course there are certainly drawbacks like every other road. Many deer warning signs along the road and significant enforcement of the 50-55mph speed limit. The dump trucks and logging trucks have certainly torn up the pavement in those areas they frequent as well.
Bustling downtown Eddyville: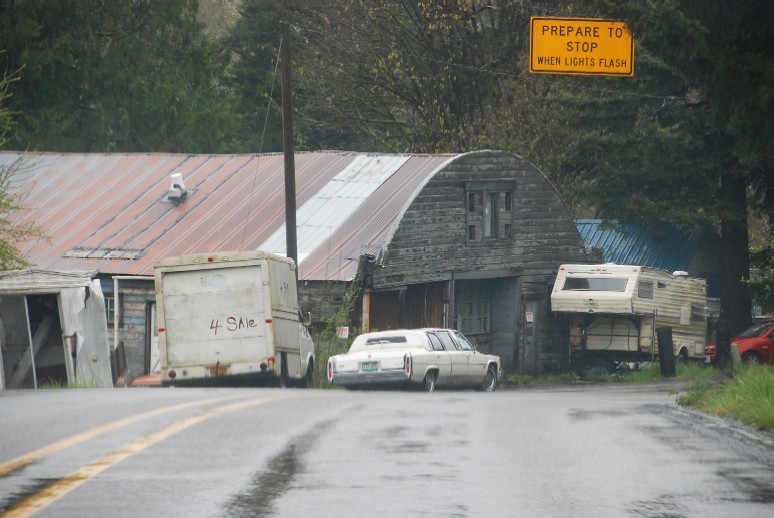 There's a good range of services available in Reedsport and Philomath and Corvallis is just a few miles further east of Philmoath. I had a pretty good lunch at the Mexican restaurant in Philomath and the prices were not unreasonable. Do keep in mind that if you're looking for much in the way of open businesses in Newport though, the town is very quiet in the off-season.
Also keep a sharp eye out for weather changes in the hills between Wren (OR 223 junction) and Philomath. Twice I've been caught by inexplicably intense rain or snow-storms in those hills.
Length: 48 miles
Counties: Lincoln, Benton
Towns: Newport, Toledo, Eddyville, Blodgett, Philomath
Sweeper in the eastern section: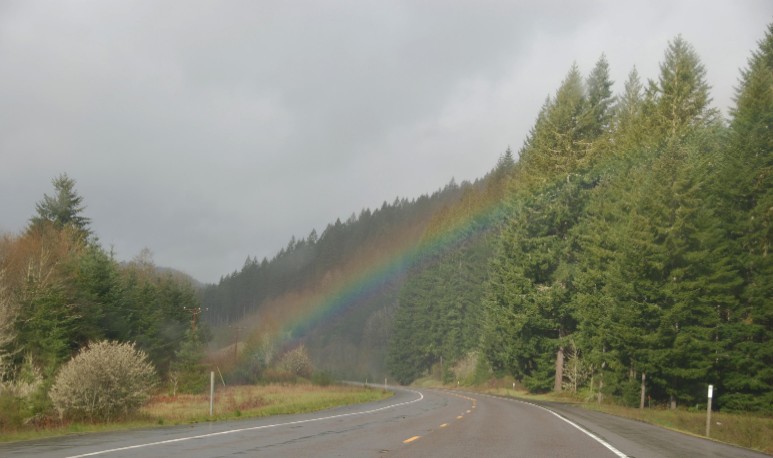 Roadside Barn in the Cardwell Hills. I've read that back in the 1990s there was a music festival here.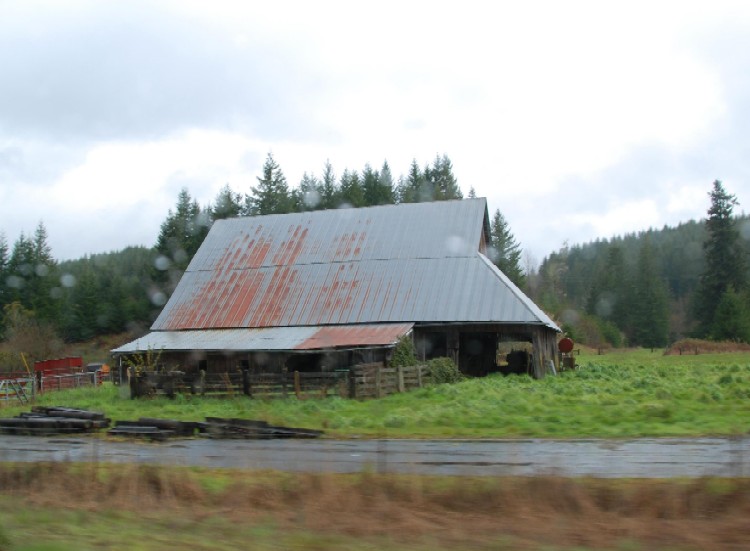 Google Map: