Oregon Route 214 may not be the sportbike-haven that you get in the mountains on side of the Willamette Valley, but there's enough curves to go around and plenty to see and do along this highway.
In Mount Angel, you can visit a Germanic-style Benedictine monastery and stop for comestibles at the Mt. Angel Brewing Company while on your way to or from the 8,700 acre Silver Falls State Park. In Silverton, you can visit the extensive Oregon Gardens and you can see Frank Lloyd Wright's Gordon House and when you're done there you can visit the shops and art galleries of downtown Silverton.
If you're more interested in vehicles that roll on rails, be sure to visit the Oregon Railway Historical Society. They should be easy to find with the restored engine out in front near Cleveland Street.
Here are some photos of Silver Falls State Park: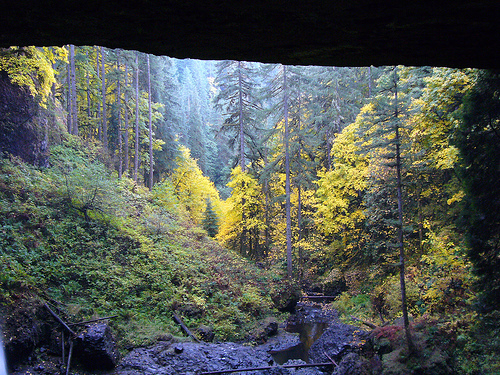 Photo by Martin Bravenboer (Creative Commons: Attribution)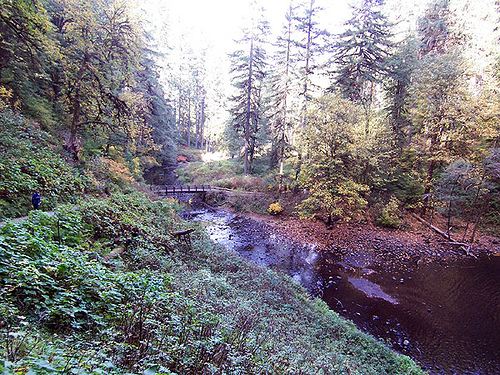 Photo by Sellwood Street (Creative Commons: Attribution)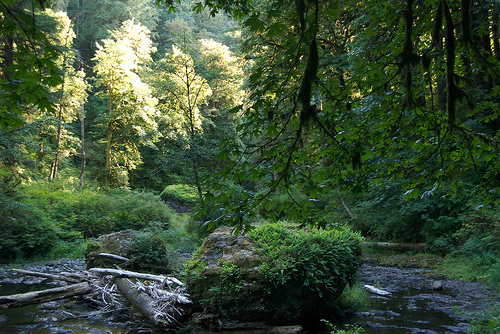 Photo by Christopher Chen (Creative Commons: Attribution, CopyLeft)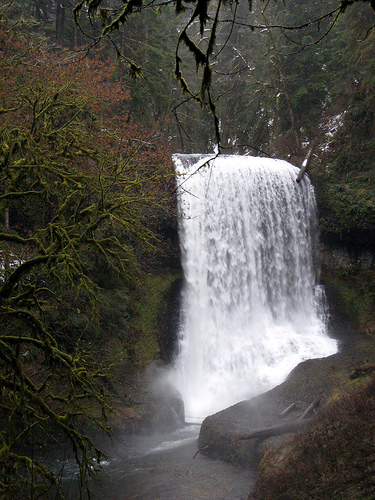 Photo by Christopher Thomas (Creative Commons: Attribution, Copyleft)
Road Name: Oregon Route 214
Counties: Marion
Length: 43
Towns: Downs, Drake Crossing, Mount Angel, Silver Falls City, Silverton, Woodburn
---
Overview Map: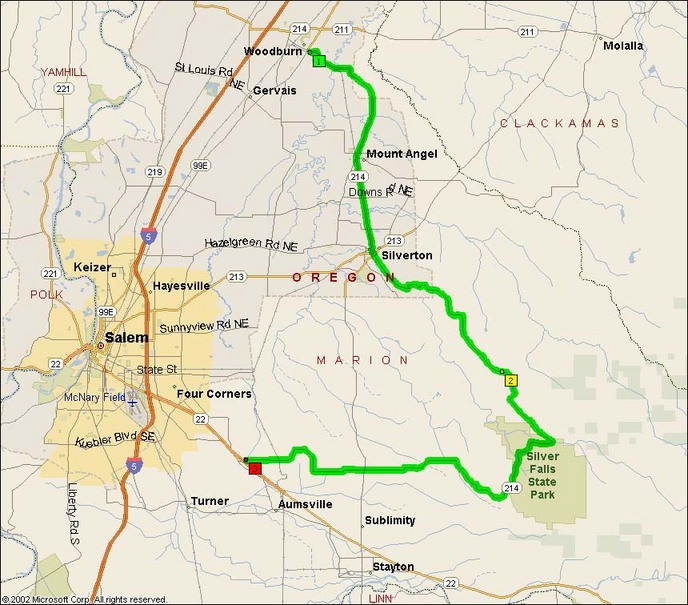 Google Map: