When one is asked to envision a place with jaw-dropping scenery and fantastic twisty roads, the Klickitat River Canyon is generally not the first thing on anybody's mind. It's set back in a little nook between the Cascade and the Simcoe Mountain north of Goldendale. The Klickitat has carved an impressive channel down through "The Plateau" as the local call it, and the view is simply incredible.
View down the Klickitat River Canyon: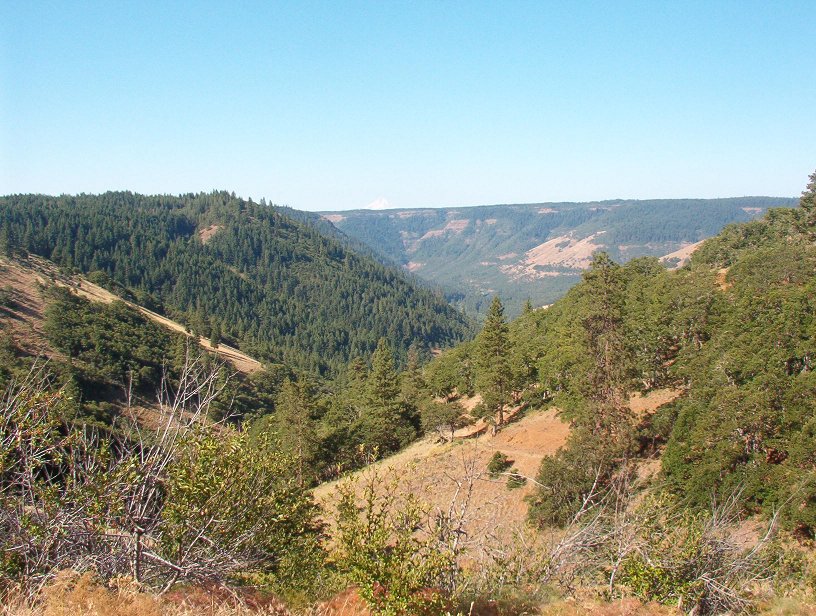 While sections of the road are a bit mind-numbing in their straight-ness, the canyon corners completely redeem this road. Yes, there's one spot where you can see in a straight line for 2 miles on the way into Glenwood. But the corners coming down off the plateau into the canyon are like driving down the side of a corrugated cardboard box. Back & forth. Back & forth.
I'm pretty sure I'm not the only one that likes this one. Somebody marked their spot in the middle of one corner with a full-circle burnout.
View down the Klickitat River Canyon: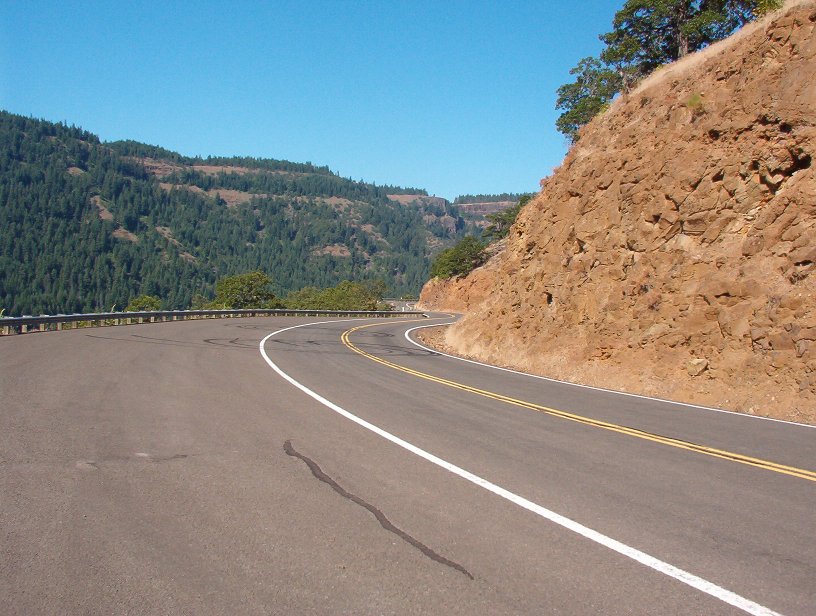 If you're coming up from the end of SR142, don't give up on it too easily. There's some straight bits with 90-degree farm corners on the way in. Your patience WILL be rewarded.
And west of Glenwood, you have a pair of nice choices: BZ-Glenwood Highway or Trout Lake-Glenwood Road. Not bad either way.
GPS Exchange Format Track for Glenwood-Goldendale Road
County: Klickitat
Length: 24 miles
Town: Glenwood
Google Map: