Washington State Route 142 is one of those odd little rural highways that were carved out of the native landscape to serve some of the small and medium sized town in the area.
The section from Goldendale to the first set of twisties is about 8 miles long, but once you've got the straight section done, you'll find an enjoyable series of sweepers that run nearly uninterrupted all the way down to the Columbia. This is a great little road to run in conjunction with the Mabton-Bickleton-Goldendale Highway if you're heading over to the Hanson Project or the Yakima/Ellensburg area and aren't in a vast hurry.
Photos near and along Route 142: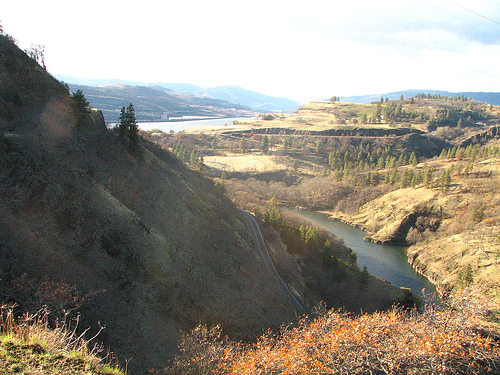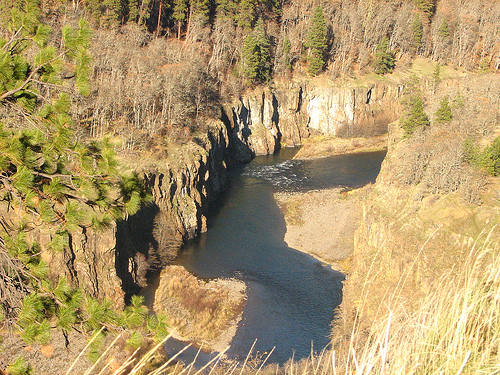 Above photos by Dave Olsen (Creative Commons: AT-SA)
Do be careful of the middle section. It appears to be only 1-1/2 lane widths wide. This section is indicated by the lack of a centerline. It's no big deal for a motorcycle, but cars might find it a bit interesting when dealing with oncoming traffic where there's a wall on one side and a cliff on the other.
Rapids east of Klickitat: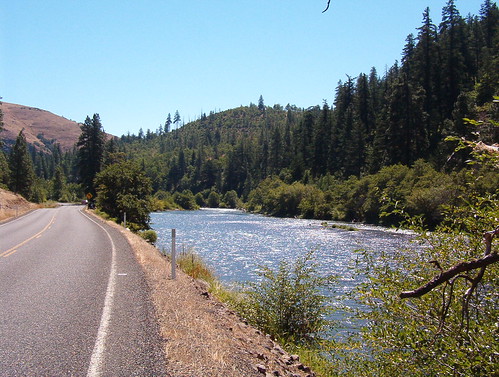 Research into services indicates that there's supposedly a gas station in Klickitat along with a bar & grill and a supermarket. A much wider range of services are available in Goldendale and Lyle.
County: Klickitat
Length: 34 miles
Towns: Blockhouse, Lyle, Wahkiacus, Goldendale
Overview Map: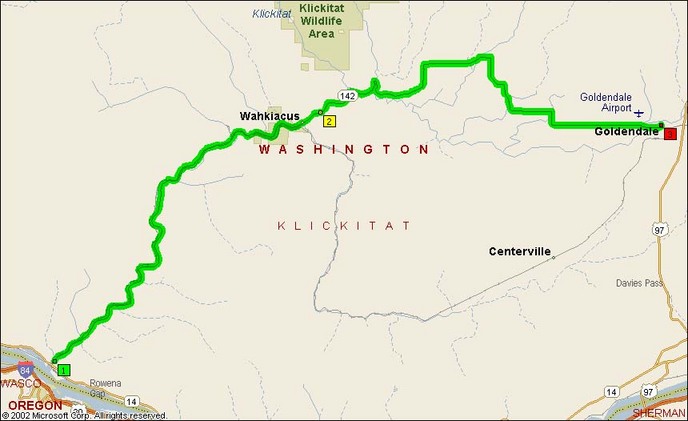 Google Map: