Washington Route 127 is one of the twisty little routes that cross the Snake River in Eastern Washington.
With its southern terminus in Dodge and northern end near Dusty, this road crosses the Snake River via the Central Ferry Bridge. If for some reason you are unable to cross the dam further upstream at the Lower Granite Dam, you can ride "downstream" via Lower Deadman Road and take the Central Ferry Bridge.
Even though for some people it's an alternate route, this road is really nice in its own right. It's more sweeper-ish than many of the roads in the area because this one was actually built as a US Route standards (US295) and is less like the other more farm-oriented roads that you see in this area.
If you like Geology, you'll also find some really interesting rock formations in this area. Some of the more interesting ones I've seen include basaltic hexagonal columns and basaltic columns that are curved over and look like a waterfall.
Road Name: Washington State Route 127
Counties: Garfield, Whitman
Length: 27
Towns: Central Ferry, Dodge, Dusty
Overview Map: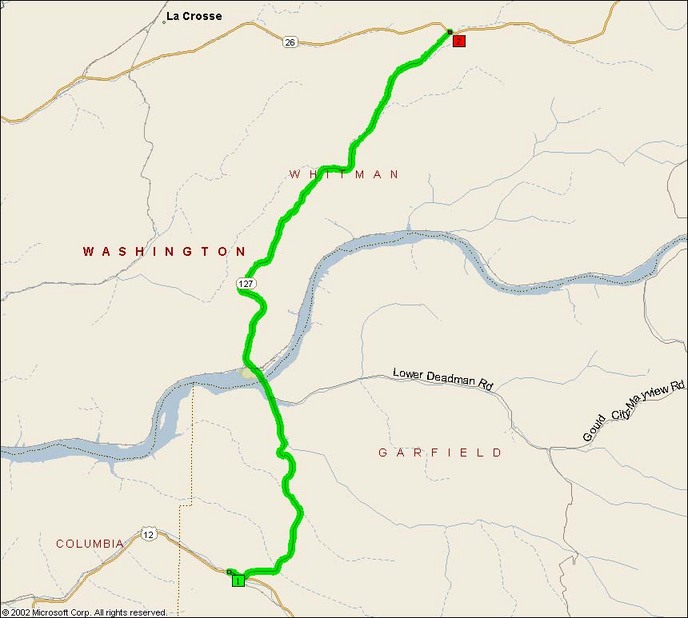 Google Maps for Washington Route 127: