This windy little highway connects two interesting little towns that lie in the shadow of Mt. Adams and the Yakama Indian Reservation.
While these two towns obviously don't have motorcycle dealerships to handle repairs (Hood River's just 25 miles away), between the two of them, they seem to have the basics covered.
There's some lodging in Glenwood including a notable B&B frequented by Supreme Court judges and a regionally renowned rodeo that's been hosted in June annually since 1934, in addition to a couple restaurants.
Trout Lake also has a number of lodging options nearby including camping at Elk Meadows RV park. Trout Lake also has a number of dining options available including the all-important espresso shop, a necessity for any Seattle-ite. There is reputed to be a gas station at the junction of "Mt. Adams Road" and Route 141.
Road Name: Glenwood – Trout Lake Highway
Counties: Klickitat
Length: 15
Towns: Glenwood
Overview Map: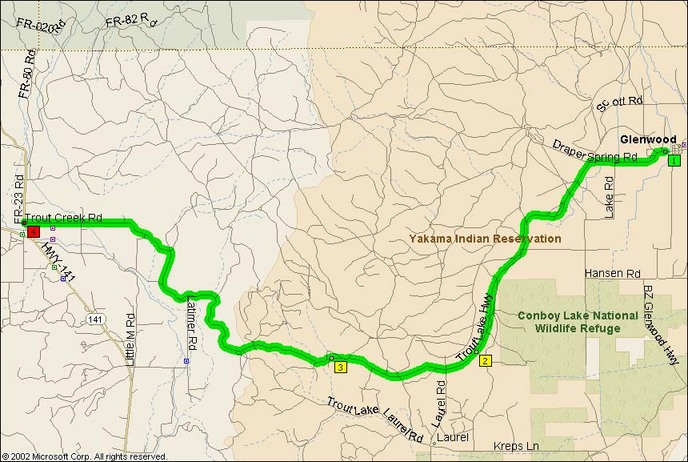 Google Map: