Nope. Definitely not the express route. That US 195 express route is over to the east a few miles and zooms across the rolling prairie at high speeds in the most unimaginative way possible to treat the fantastic landscape of the Palouse. If you're out for a cruise, try this road out instead.
One of the interesting things along this road is the Turnbull National Wildlife Refuge. (Courtesy: USFWS)
Turnbull National Wildlife Refuge is located on the eastern edge of the Columbia Basin, in Spokane county in northeastern Washington. The Refuge is situated within the "Channeled Scablands", an area formed by glacial floods at the end of the last ice age. Turnbull National Wildlife Refuge was established in 1937 to provide productive breeding and nesting grounds for migratory birds and other wildlife.
Down at the south end of the road is the small town of St. John where this links up with Washington State Route 23. There's not much for a services there, but if you're hungry there were a couple small eateries when I went through last.
Road Name: Cheney-Spangle Road / Pine City Road
Counties: Spokane, Whitman
Length: 33
Towns: Cheney, Malden, St. John
Overview Map: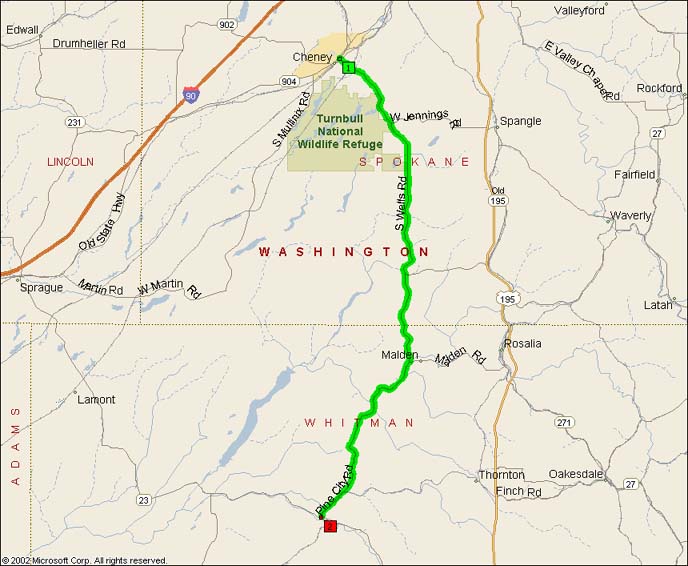 Google Maps for Cheney – Spangle Road / Pine City Road: